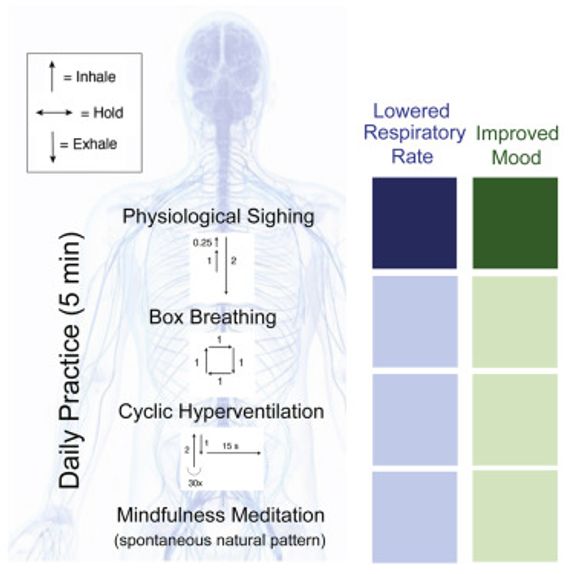 Brief structured respiration enhances mood and reduces physiological arousal
Comments
When you say OM (Aum) out loud properly you do controlled breathing.
Here is the way I was taught.
1. relax.
2. deep inhale.
3. pause (1 count)
4. say 'O' (2 or 3 counts, you can stretch it further if you can). Here you are basically exhaling through mouth.
5. slowly transition from 'O' to 'M'. for a brief period in the transition try to say 'O' nasally. might need a bit of practice but basically you are slowly transitioning from exhaling via mouth to exhaling via nose.
6. as you completely switch to 'M' your mouth is shut and you are totally exhaling via nose. Stretch 'M' as long as you can.
7. repeat this cycle. Once you find the rhythm its quite mentally relaxing.