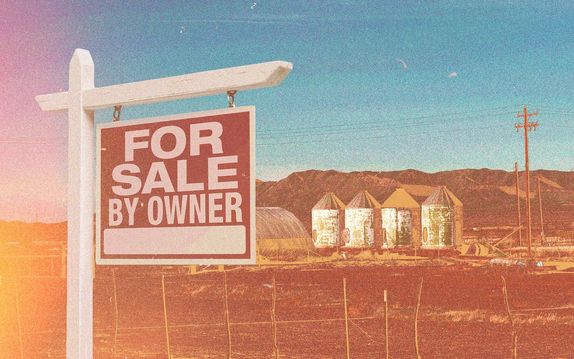 Want to buy a West Texas ghost town? Now's your chance
Comments
It needs so much work that you are better off buying land and building your own ghost town.
that general region has lots of land for sale and its CHEAP
there is at least one county out there that doesn't have ANY building codes...you can build whatever you want
forewarned, it is expensive to get anything done in the middle of nowhere
I just came from Lobo a few days ago, checking it out. The owner is very nice and very German, the land has plenty of electricity and now a working well + pump, but if you wanted to actually build anything here, it's going to be a massive amount of work. There are also lots of bees to avoid!
The biggest issue for me, other than the massive amount of work and capital required to build something here, is that you are RIGHT on the highway. It's not a freeway, but there is enough traffic on that Big Bend route to Marfa that every minute or two during the day, you'll have some truck hauling it at 75mph past you.
I think you could demo most of the land and turn it into some fun outdoor concert venue with food trucks and bathrooms, but you won't be able to draw more than 100-200 people max because you would have to eat up so much of the land for parking.
I really can't think of any killer use case for Lobo, which is unfortunate because it's actually quite gorgeous there. You can see the mountainous border with Mexico in the distance and I'm sure it's stunningly beautiful at night.
I've been there, my wife and I have a real affinity for that region of Texas. We were married in Marathon and make the trip out there from Dallas a few times a year. Sometimes Marfa sometimes Marathon sometimes Alpine etc.
It's definitely a unique area, the people who live there either have lived there for generations or live there because they don't want to be found (for various reasons). Marfa gets especially strange because it's full of rich people, artists, and grad students but also literal cowboys and bandits.
I know it's a different company, but after SpaceX's most recent launch spewed debris 10+ miles, I wouldn't be thrilled about being in close proximity to a Blue Origin launch site.
I'm going to be driving through that area on Memorial Day weekend. The article mentions there is going to be an event - anyone know what time/day that's going to happen?
It'd be convenient for launching expeditions to the clock
It's great to see someone selling with some consideration of the intentions of the purchaser rather than just to the highest bidder, there's not enough of that going on in America. I know it's not exactly prime real estate, but still.
> Lobo, Texas, has gone through more transformations than Madonna.
If there is a museum of bad writing, this belongs there.