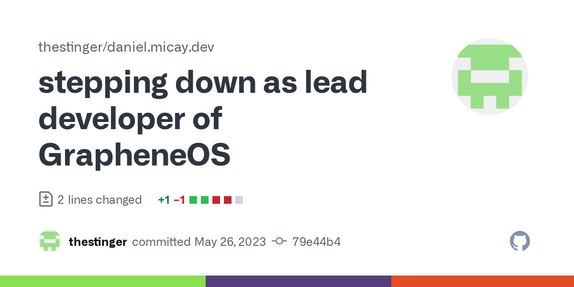 Daniel Micay publicly steps down from GrapheneOS
Comments
This is informative, and unfortunate…
Hope the dude finds some peace.
I hope that there would be less drama but the quality will remain the same.
I'm in his (extremely long) black list, but I really admire the project and use GrapheneOS. And I would prefer to keep the drama if that helps the quality to be high.
I am not sure, but some context about Daniel's failings in communication may have contributed. The following is link to Louis Rossmann's video about his interaction with Daniel published today.
https://www.youtube.com/watch?v=4To-F6W1NT0
This is speculation of course on my part and I do not have any evidence connecting the video with the event itself.