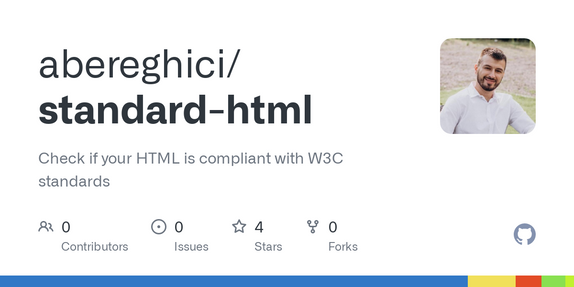 Show HN: Standard-HTML – Check if your HTML is compliant with W3C standards
npm package that can help you validate if your markup is compliant with w3c standards. Easy integration with testing libraries.
Comments
Yep, if "gatekeepers" (or critical online services) are required to provide noscript/basic (x)html interop, if they are being hypocrit and create completely brain damaged "basic (x)html", don't think it will help. Such tool could be added to the weaponry against such type of abuse from the "gatekeepers".