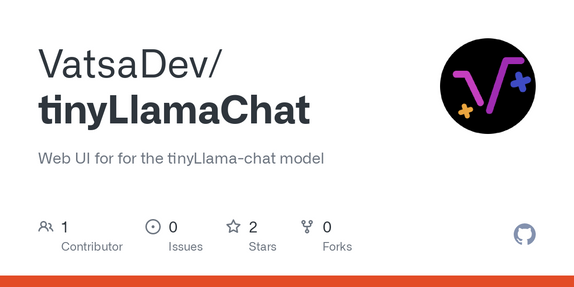 Show HN: I've working on a webUI for the TinyLlama LLM, would love some feedBack
Hi HN! This Is a UI I've Been building for the tinyLlama model.The website design is based off openchat.team, but I'm not a Ux designer, and I wanted some feedback on how I could improve it, thanks!
Comments
As someone else suggested - there's no screenshots or live demo, the one link provided requires a google login to run and does not actually work as it seems to also require an ngrok account - ERR_NGROK_6022 Before you can serve HTML content, you must sign up for a free ngrok account and install your authtoken.